The holidays are upon us!  Which means it's time to increase your dose of Wellbutrin!  Kidding not kidding.  Aside from taking all major psychiatric precautions to steel yourself for the all awkward office cocktail parties, family togetherness, and billions of festive activities your kids simply must attend, we need to get our shopping done.   For just as the three wise men got some amazing doorbuster deals and then went to the manger bearing lavish gifts, so must we celebrate one another by trying to surprise our loved ones with something special and unique and then giving up and just getting them a candle or a picture frame.  Yankee candles if you're fancy.
In this spirit, I have compiled a list of some of my favorite things.  I am not giving away any free gifts, because I am not Oprah (though there is some resemblance around the eyes, don't you think?)  My blog is not sponsored so I do not get any kind of financial kick back.  I share this with you out of pure love.  Consider it frankincense.
The Ridge wallet
I do not take any credit for finding this sleek little wallet.  My brother in law had one, and I liked it so much I got one for my husband last year, who HATES carrying a wallet due to the bulk.  This one is definitely the most compact wallet you can get, especially considering how many cards you can get in there.  You can get ones with a money clip on one side, if you're the kind of person that carries cash.  Priced from $72- $115, depending on style and metal.
A mug for your favorite feminist
If you have never visited Emily McDowell's website, I highly recommend that you do!  You will find all kinds of fun, giftable items and cards.  All made with a little dash of snark.  My favorite!  Though I am generally against gifting mugs, this one is perfect for your office.  Be sure to bring to your next male dominated staff meeting and position yourself strategically.  $15.
Wrist inspiration
I got one of these for myself last year, and I wear it almost every day.  I think it makes a thoughtful and very affordable gift.  Some of them are a little cheesy, so be mindful of your recipient's cheese tolerance.  Mine says "warrior", if you're wondering.  From $25- $35, depending on which metal you choose.
My favorite dainty necklace
Noonday Collection is a really awesome socially conscious fashion brand that partners with artisans around the world, providing dignified work and creating a marketplace for artisans to sell their goods.  They create fair-trade, living wage jobs in vulnerable communities, and the results are a beautiful collection of handmade items.  I love all of the jewelry from Noonday Collection, but this one is the piece that I wear the most.  It is light, pretty, and goes with everything.  It is made in Ethiopia from upcycled metal and artillery.  Can you believe?  They collect artillery shells from the ugliness of war and violence, and use it to make something so beautiful.  Each piece of jewelry has a story.  You can even shop by country or origin.
Socially conscious accessories
These are some items from another socially conscious fashion brand, Deux Mains, located in Haiti.   These sandals (currently on sale for $31.50), are so unique, because the soles are made from upcycled tires!  I had the privilege of visiting the factory and store front when I visited Haiti, and can attest to the beauty and craftsmanship of their pieces.  The sandals are super comfortable too (I have a pair of flip flops with a gorgeous cobalt blue leather upper).  Deux mains empowers people in Haiti by creating jobs that pay a living wage, with the mission of breaking the poverty cycle.  That means every purchase promotes economic growth in addition to creating local jobs.  The use of upcycled tires in all of their shoes and many of their other pieces also means that their products are environmentally friendly.  Every item is made in Haiti, but they do have a warehouse in Miami, making shipping within the US affordable.  If you are looking to spend a little more,  this messenger bag (on sale for $122.50) made from locally sourced leather and inner tubes is a unique and useful piece for the laptop carrier in your life.
Snarky little sticky notes
These hilarious sticky notes make awesome stocking stuffers or a little something fun for your colleagues.  They are sold separately or in bundles, and many of them are available on Amazon if you want to take advantage of your Prime shipping.  There is something for everyone–from your industrious friend who makes a ton of lists, to your potty mouth family member who likes their sticky notes a little swear-y.
A Classic Clutch
Not every girl is the type to carry a clutch, but it is such a nice classic thing to have in your wardrobe for a night out.  This one is simple, inexpensive, and will go with most everything.  $39.95 with free shipping.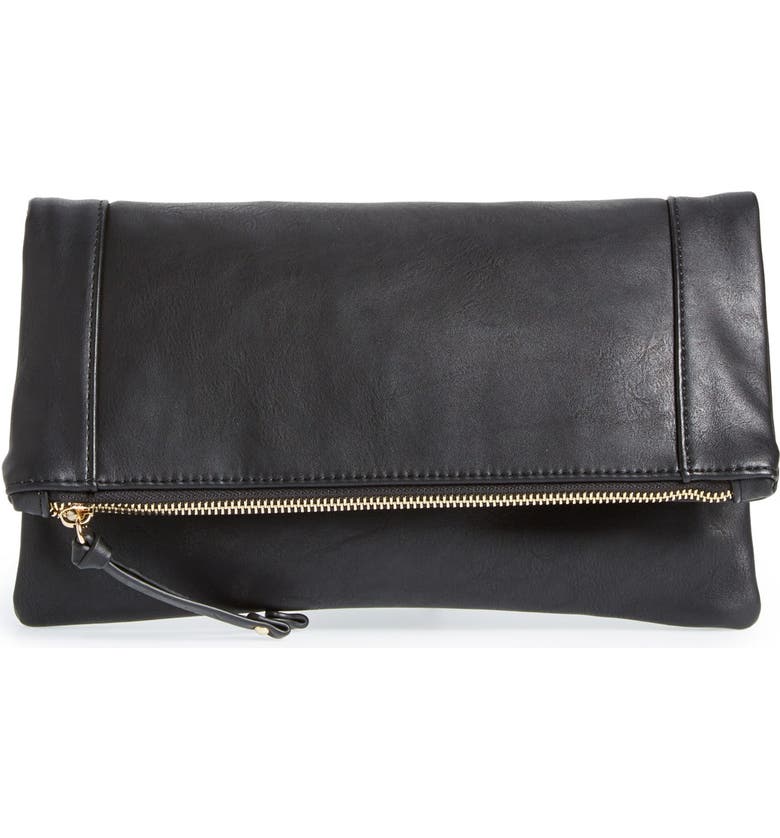 The most comfortable pants on the continent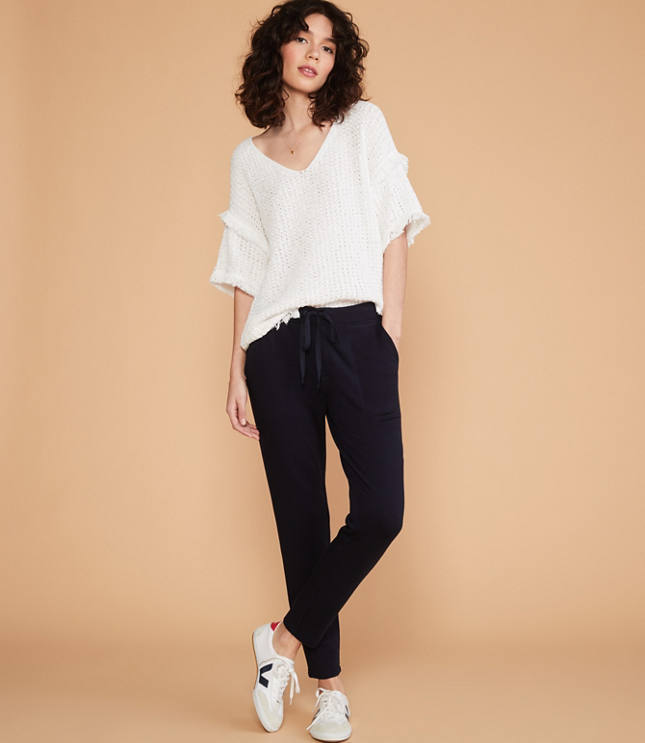 Perhaps you are shopping for someone who would appreciate a pair of comfy pants more than a handbag (raises hand).  I just bought these for myself and I wish I never ever ever had to take them off.  Also this site almost always has a sale, so wait for one instead of paying full price ($69.50, but there is usually some kind of sale going on where you can save 25-40%).  If you need some guidance regarding how and when to wear your comfy pants, see my previous post about this important matter.
For someone you won't offend by pointing out their seasonal affective mood changes
Winter is long here in the northeast.  Some of us work long days under fluorescent lights with no windows, which doesn't help.  This little light looks like a tablet and is supposed to help ward off the winter blues.  The "personal light therapy" claims to help regulate mood and sleep patterns, and improve energy and focus.  I bought one two weeks ago and have been using it at my desk for 15-20 minutes after I arrive at work.  It creates quite a spectacle for people passing by my office.  So, look out world!  I'm going to be sooooo perky this winter, you won't even recognize me!  I figure if it doesn't work, I'm only out $44.95.
For people who like to stay organized
Oh man, could I every use one of these!  Every time we go on a trip as a family, everyone has charging cords EVERYWHERE.    Brilliant.  And very affordable at $20.
In addition to holiday consumerism, you may wish to give to some charitable causes.  There are so many out there.  But here are a few that I love:
Heartline Ministries Haiti – A fantastic organization in Haiti committed to supporting Haitian families.  They have a birth center in Port-au-Prince where women can enter their maternity program, which gives them prenatal care, a safe place to give birth, and parenting support to help prevent economic orphans and decrease maternal-infant mortality.  They also have some wonderful educational programs that empower women, teaching them English and valuable job skills so that they can help support their families.
International Child Care Ministries  – You can sponsor a child for as little as $30 per month, which helps support that child's education, among other things.  We have one child in India and one in Rwanda, and oh, how I love to watch them grow.
Together Rising – This is a wonderful organization that sponsors various causes as a community– each person giving a small gift to make big beautiful things happen.  The general rule is that people give no more than $25 toward a cause,  "small things with great love".  This ensures that everyone feels included, and that everyone can know that they can make a huge difference, even if they can only give a little.  The love flash mobs are the BEST.  The call for help toward a cause will come, and the "flash mob" tries to raise as much as they can in a 24 hour period, with the $25 rule.   Watching millions of dollars come in from Love Warriors around the world in that short time is totally awesome and restores your faith in humanity.
The Ugandan Water Project – This is an organization based close to where I live.  I actually went to college with one of the guys who founded it, so that's pretty cool.  The UWP works in partnership with different communities in Uganda to help provide safe water, hygiene, and sanitation solutions.  They do excellent work.
If you have a charitable cause that you love, tell me about it!